Sooooooo
ooooooooooooooooooooooooooo
I'm okay now. I'm okay.
Sometimes we girls have our moments. And then we come back to our senses. One thing i'm glad of, is that I can write it all out....it makes things better.
Anyways, I realized that i'm foolish to continue torturing myself the way that I am doing.
I've made a pact with myself to stop focusing on other people. In fact, i'm going to be a lot more self-absorbed. I'm so wrapped up in what other people are doing, thinking, and looking...that i'm neglecting what I should be doing, thinking and looking...
I
'm going to go
h
ARD on my weight loss. I've been reading Jasmyne Cannick's diaries, and I realized that i'm just not pushing through hard enough. As soon as I mess up, I see it as failure..and then i just stop. What I need to realize is that this is a lifestyle change...so I am going to mess up sometimes...but the point is to keep going for this change...its important.
This is the first of my entries. I'm apologizing to myself for not sounding too enthusiastic. I think i'm just a little down right now...
Anyways, losing weight...I've gotta do it.
But, building my self-esteem is so essential. Otherwise...I'm not going to make it. I'm just not.
Hopefully, I can just continue to blog about my weight loss experience. And really get to touch base on some esteem issues for myself. Somethings wrong. Something.
Today I'm 5'1. I weigh 145lbs. I am about a size 10/12.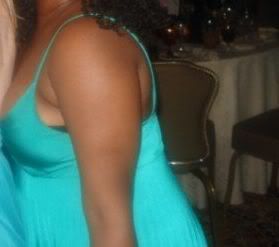 My overall goal right now is to hit 122lbs! Yikes. Time to get to werk!!!