This Lovely Look By Miss Solange is Soooooooooooo Cute!
I must say, I love the Hair, the way the pink compliments her skin tone. She looks like the ultimate icon of ..Beautiful Black Babe /Summer 2010! Haha.

I am inspired to re-create this look for my summer fun and bahamian cruise in end of aug/beg sept.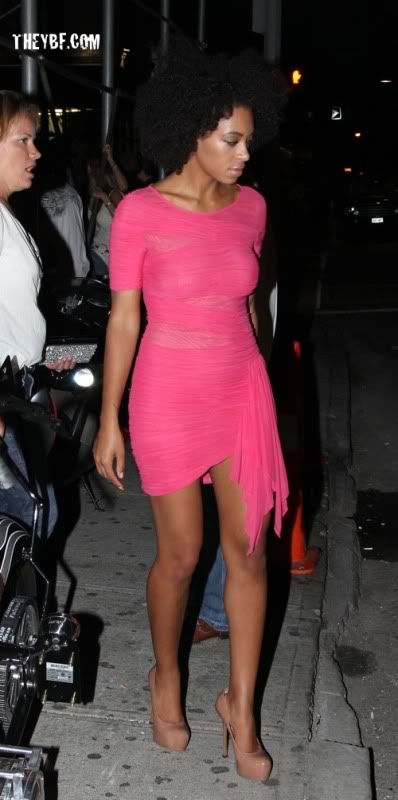 .. this is really quite a SUMMER look!
What I'll need...
A figure shaping, pink dress.
nude Shoes..
Curly Hair...Braid out Anyone?

STAY Tuned as I work on finding this look!