I recently self-relaxed my hair this past weekend. Always when Relaxer Day comes, its a little bittersweet because I am appreciative of the growth of my hair condition. Its been 2 years of my faithful commitment to learn how to really take care of my hair. And the results are truly remarkable!
But I've been also trying to reach a goal of Bra Strap Length, and it seems my hair is at a plateau. Its been grazing the length for about 6 months now, but not getting past this length.
My goals are to continue my Regimen, but to also include Castor Oil in my regimen on a more regular basis. Let's see if this Castor Oil is all it is cracked up to be!
I've been debating if I should bun, but I don't want to! At this point I want to enjoy my length and wear it out. So I've compromised with myself.. And I will be stretching to 14 weeks. And I will begin to bun on weekdays starting on 7 weeks post relaxer.
Hair Update:
April 2009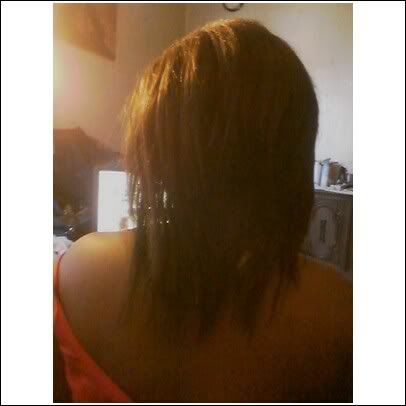 January 2011 Recent Relaxer: