Yep. I've been away for a while now. It is now May 1st. haha.
But for good reasons. I have been directing, producing, and putting on my own show for the past 3 months. And this weekend was the debut/feature of the show in NYC's The Metropolitan Room. It was quite an experience, and I am so grateful to be able to do what I love to do!
Now that the show is over... I am hesitant on what is next for me. Ive planned to embark on a journey into songwriting. I hope this summer will be a time to develop even more skills for my craft... What i've realized more than anything is how much I feel I belong on the stage. I was explaining to hubby two nights ago, that it is like "home" to me. I am not shy, or scared, or insecure. Its the only place where I feel I can be vulnerable and myself and if people love me.. then thats whats up!! I just don't want to let it go, and I hope in year 26 for me that I will get to triple-double my performance skills and experiences.
But for now, I've embarked on a journey with P90x.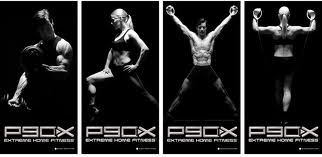 I said I was on a mission to lose this weight, and I'm loving the videos in this program. So I will be trying this out and keeping updated pictures on progress/non-progress. My weight-loss journey is still in effect!